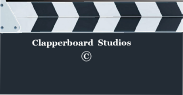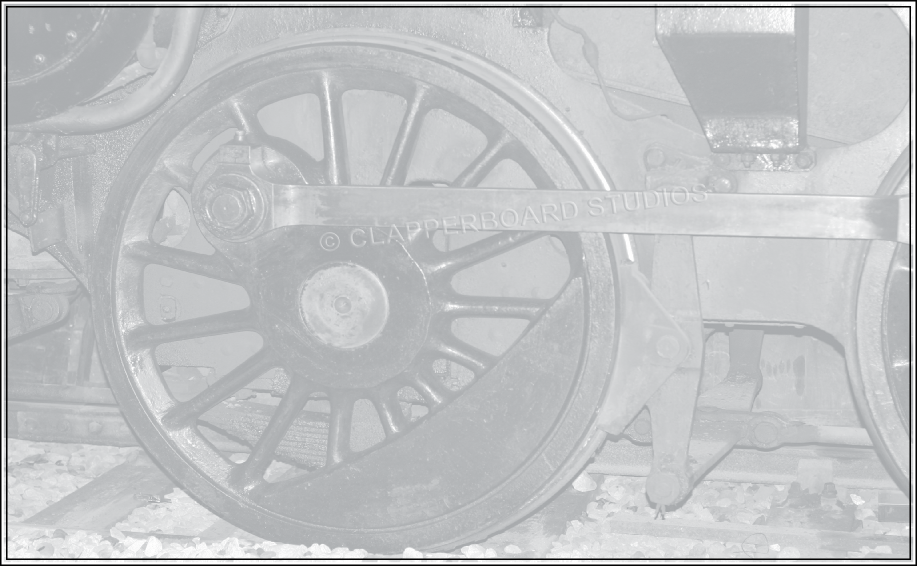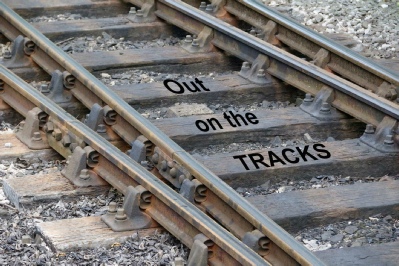 Out on the tracks.
For the last few months we've been very busy taking photos of those iconic STEAM TRAINS.
The very famous FLYING SCOTSMAN as it steams across the Yorkshire moors, and others.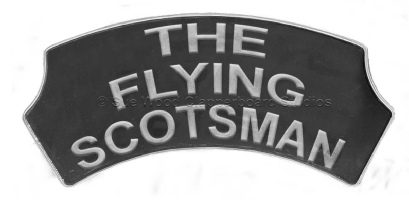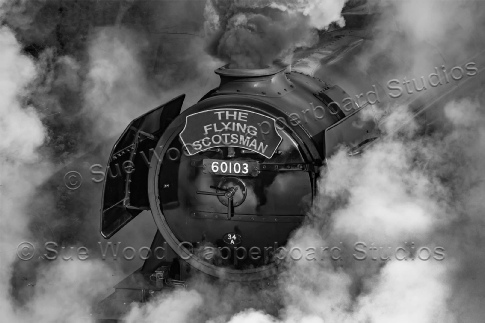 The iconic 60103 The Flying Scotsman locomotive.
* Designed by Sir Nigel Gresley. * Built in Doncaster in 1923.
* 70 foot long ( 21m) * Weight approx 96 Tons.
* 1928 1st. May, London to Edinburgh, first ever not stop service, 8 hours.
* 1934 The first locomotive to clock 100 mph.
2016 Back on the tracks after a complete restoration that took 10 years. The last two years of which was done in Bury, Lancashire
January 2016 The Flying Scotsman, Rawtenstall, Lancashire.
Out on test. still in BLACK as during World War Two.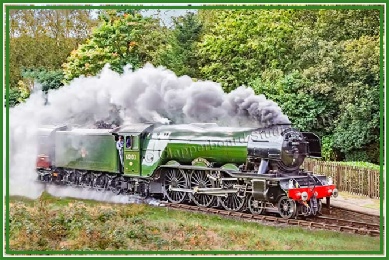 February 2016. Test runs now complete.
The Flying Scotsman has now been lovingly hand painted in British Rail green, and is now fit and ready to go back on the mainline railways.
A ten year refit program at a cost of £4.2m.
Flying Scotsman ( British Rail green ) Irwell Vale, Lancashire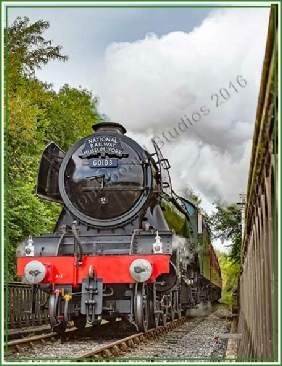 Flying Scotsman ( British Rail green ) near Rawtenstall, Lancashire.
All 96 tons thunders over the bridge.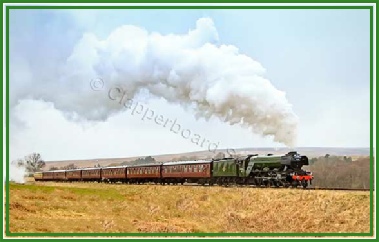 Flying Scotsman with a good head of steam, heading for Goathland station. Over the North Yorkshire moors, on the N.Y.M.R. October 2016.
© Clapperboard Studios ALL rights reserved 2018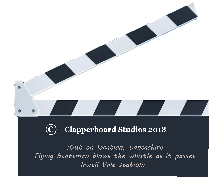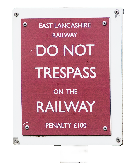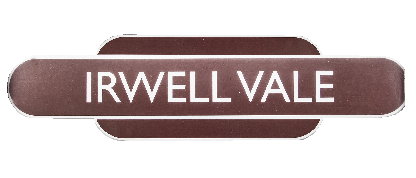 FLYING SCOTSMAN
Blows the whistle at Irwell Vale station.
( click picture to watch )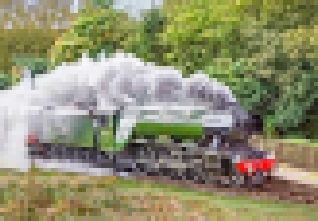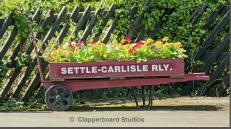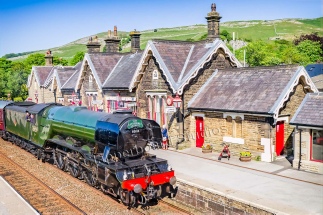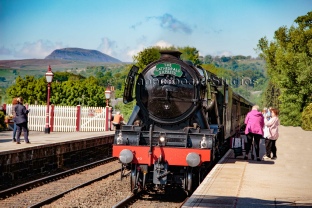 22nd. May 2018 The Flying Scotsman passes through Settle station.