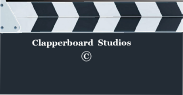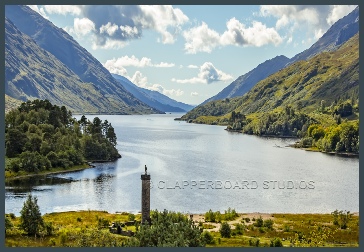 Glenfinnan Monument with Loch Shiel in the background.
In the foreground is a stone tower with a kilted highlander.
The monument was constructed in 1812 by Thomas Telford. On the road from Fort William to Arisaig.
This photo captures the beauty of the stunning highlands of Scotland.
A tour of Scotland, from the borders right up to the highlands.
We hope to show you some of the wildlife that can be seen, from the majestic red deer to the dolphins.
The other year we saw the elusive otter but he was too quick for our cameraman.
Note to photographer Bert Wood, must be quicker next time .
© Clapperboard Studios ALL rights reserved 2017
" Scotland's Forth Rail Bridge under wraps ".
Renovation summer 2006. Scaffolding and sheeting protecting the trains as they rumble along. The old red oxide paint is being replaced with a special three pack paint, brining an end to the endless job of painting the forth bridge. She will look as good as new when finished.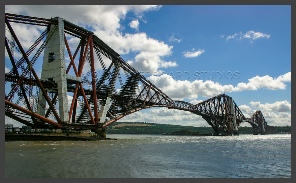 Forth Rail Bridge, 3 spans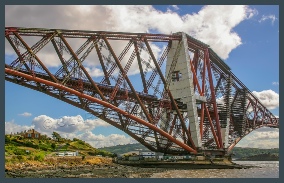 Forth Rail Bridge, single span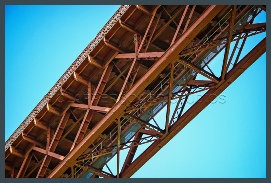 Just north of the city of Edinburgh is the iconic Forth Rail Bridge.
Formally opened by Edward Prince of Wales on 4th. March 1890.
It's a fabulous piece of engineering.
Castle Stalker on Loch Linnhe.
Travel 25 miles north of Oban and there you will find Castle Stalker. Originally built by the MacDougalls in 1320. At different periods of history it was owned by the Stewarts, then the Cambells and then back to the Stewarts.
The castle has a somewhat violent history, but if you decide to visit today I'm sure you will be safe.