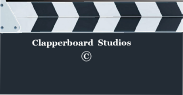 For that person that is nuts about steam trains.

The Flying Scotsman Out on test. still in BLACK as during World War Two.

The Flying Scotsman in a cloud of steam and smoke as she pulls out of the station.

The Flying Scotsman
Flying Scotsman ( British Rail green ) near Rawtenstall, Lancashire.

NEW FOR 2019
SPECIAL EDITION MUGS
Diesel 47580 County of Essex, assisting Leander 45690
May 2018, Galatea on Ribblehead viaduct
Our assignment was quite flexible:
Go to Yorkshire and see the steam trains.
Below are some of those trains.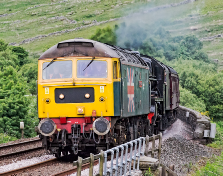 White ceramic mug:
Size of mug: 11 oz.
Height approx 10cm. Width approx 8 cm.
( coffee pot, milk jug, plate, cake or biscuits are NOT included )
Sorry you'll have to provide your own dunkers

We spent a lot of time last year taking photos of famous & iconic steam trains. Some days were wet and cold with low mist.
A nice sunny day in June and we had found an excellent spot to capture Leander on her way back from Carlisle. We waited for a very long time, but we felt we had found that sweet spot, so we waited. Yes she did turn up, but she was being assisted by a diesel !!
But it had been a fun day gallivanting in Yorkshire.
( Note: for diary must get that shot of Leander )
Millysue ( I'm not a train spotter )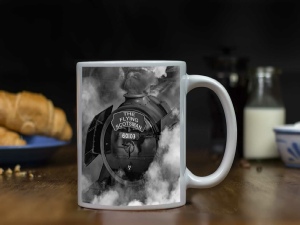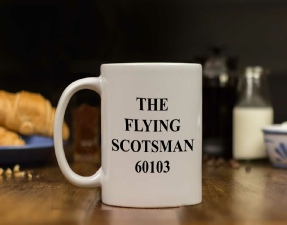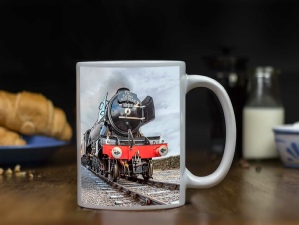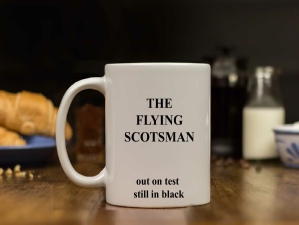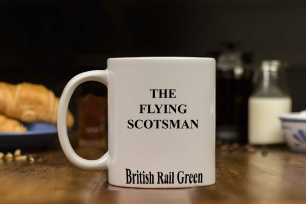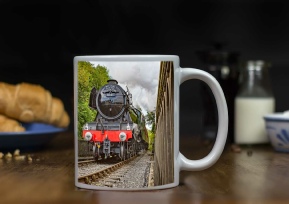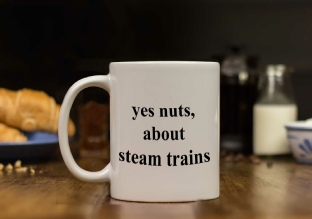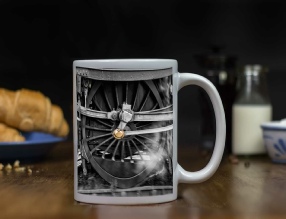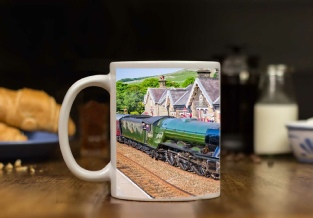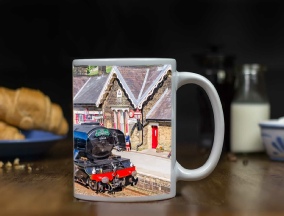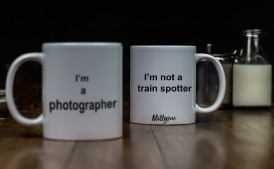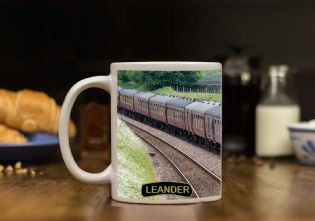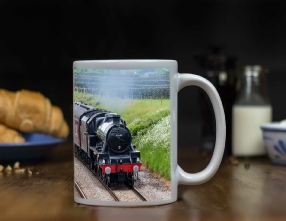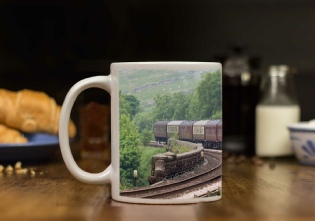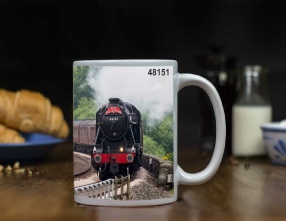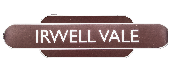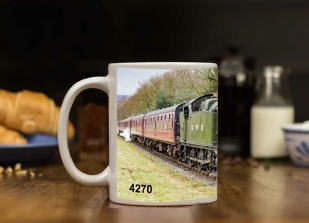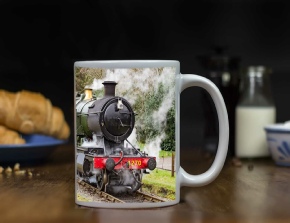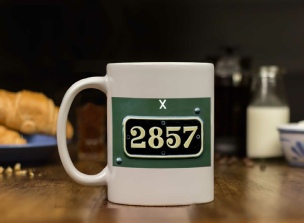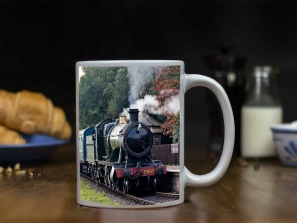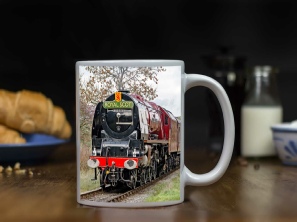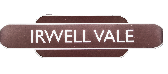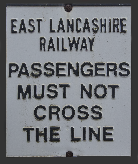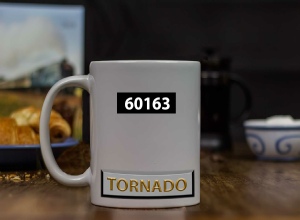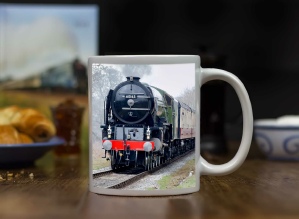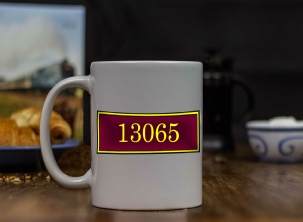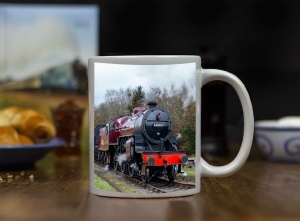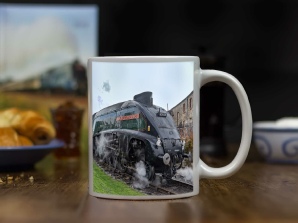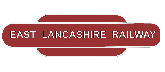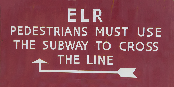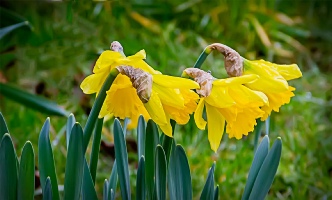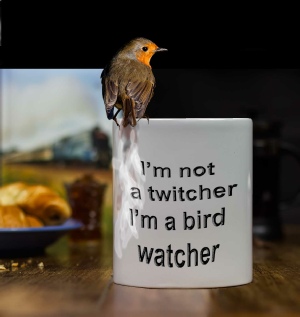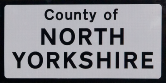 The Flying Scotsman
60103 at SETTLE STATION
Steam train 45690 LEANDER
Leander heading for Long Preston
Steam train 48151
Crossing Dent Head Viaduct
HAPPY BIRTHDAY TORNADO
Tornado, although only ten years old, ( nowt but a lad ) in locomotive years. Still has the awesome power to transport you back in time.
Now a mere decade old, Tornado has already clocked up 100,00 miles of service.
Steam train 60163
TORNADO in Lancashire
Steam train 4270
Steam train 4270 at Irwell Vale
Steam train 13065
Steam train 13065 at Irwell Vale
Steam Train 2857
Steam train 2857 at Irwell Vale
Autumn steam gala 2018, you can feel the nip in the air.
Steam train 2857 was built in 1918, she is 100 years old, but still looking good.
HAPPY BIRTHDAY 2857
Steam Train 6233
Steam train 6233 at Irwell Vale
Steam train 6233 Duchess Of Sutherland looking splendid in her Crimson Lake livery
© Clapperboard Studios ALL rights reserved 2019
Please note: This page is under construction, these mugs are available to purchase. Lots more train mugs to follow.
Steam train 60009 pulling out of HEYWOOD STATION
Steam Train 60009
Steam train 60009 Union of South Africa
Daffodils and the sound of birds.
Lets take a break from the steam trains and have a look at the birds